ARTECYCLE BMX Freestyle Stunt show, a unique touch for your event
ARTECYCLE is a Canadian company from Montreal. We showcase the best BMX Freestyle Stunt Show, Skateboard and Breakdance entertainment in Canada. Our 15 plus years of experience in extreme sports makes us a strong and secure choice for any type of event, gathering or festival. Let-us welcome you in our defined universe where creativity and skills perfectly blend!
Together, let's make your event a great success!
Find here the type of show for you!
At ARTECYCLE we specialized in flat surface performance. We also have our own ramp and mobile stage which allow us to offer a variety services. Our Jump box and quarter pipe show brings out all the height of the BMX stunt action. With our portable stage we are able to bring the action in your local parc and other non-flat surface. We also have a float of bikes, skates and helmet at our disposition to offer workshops after shows. We bring all of our equipments in a brand new cargo van and take care of everything.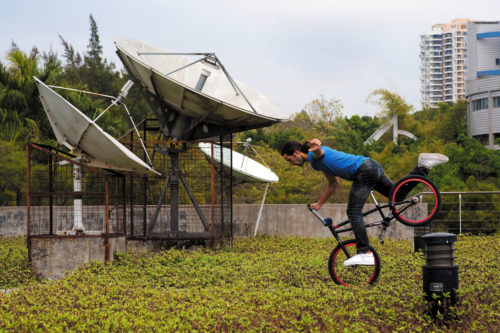 ARTECYCLE BMX Freestyle Stunt Shows
You have a concept in mind that demands our extreme sport expertise, you wanna work with professional athlete for your project, don't hesitate to get in touch with us. Our experienced team love to perform on stage event, they would be proud to represent your brand and are always willing to showcase their unique skill at your local festival or school gathering. It's always a pleasure for us to discuss about your project and how to make it unique for you and fulfill your needs.
We care about the success of your event!
At ARTECYCLE BMX Freestyle Stunt Show our mission is simple. Demystify the extreme sports culture to a general public with live show and introduce news experiences to kids by having them take part in our workshops. ARTECYCLE diverse team is composed of 15+ years Canadian professional athletes. Their technical maneuvers and the artistic side they bring will create a warming ambiance for any gathering. Choose us for the spectacular ambiance created at every show, a perfect entertainment to please any type of crowd.